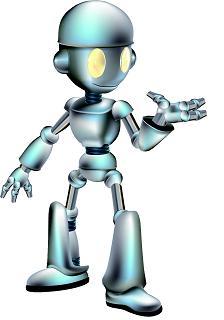 Featured Product: Call Center Solution
A comprehensive and dynamic SIP/VoIP based call center solution with a robust SQL database that can meet the needs of a high paced call center, or act as a stand alone automated dialer processing dialing scripts. You can start off with as little as 4 agents/channels and scale up to 1000 agents/simultaneous channels. All you need are some Windows computers and a VOIP provider or VoIP gateway, we provide the rest.
Setup your own high quality call center on your own Windows computers today. Try it for Free.
Press Releases

12/07/2012 MDLsolutions ® in Partnership with Pimsware LLC Provides High Quality, Large Scale, Call Center Solution to Multiple Collection Agencies.
MDLsolutions ®, in partnership with Pimsware has provided a high quality, large scale, affordable call center solution to multiple collection agencies. Thus enabling us to provide a comprehensive call center solution for collection companies at a very affordable price.

08/12/2011 MDLsolutions ® High Quality, Affordable Windows Based Call Center Software Solution Now Integrates with Microsoft Dynamics CRM.
MDLsolutions ®, in partnership with 3CX www.3CX.com, satisfies Call Center affordability needs with a Predictive Dialer Call Center Software Solution. MDLsolutions ® provides high quality, highly scalable VoIP solutions along with world class customer service at affordable prices while refusing to compromise on its array of features, reliability and true voice quality..

08/18/2010 MDLsolutions releases a low cost/high quality Windows based Call Center solution.
MDLsolutions, in partnership with 3CX provides today's Call Center Software Solutions on a low cost/high quality Microsoft Windows based platform that the prospective buyer can try out for free.

06/03/2010 MDLsolutions releases VoIP Dialer/Predictive Dialer that is functionally yet easy to use and affordable.
MDLsolutions dialer has over 23 unique features built into it such as answering and fax machine detection, multi list management, multi call queue support, direct call list import, call list result export, customizable call options, detailed reports and much more, and the dialer is also built on a reliable and tested architecture with an open SQL database backend.

10/07/2009 MDLsolutions to partner with 3CX Software based VoIP PBX system
MDLsolutions a custom solutions provider has chosen 3CX as the primary VoIP PBX system to integrate some of our custom and turn key solutions with.

03/19/2007 MediaPointXP media gateway solution for VoIP services/applications
MediaPointXP is the industry's first complete media gateway solution controlled by a Windows server-based application. XerXes NG, from MDL Solutions, provides enhanced media gateway control functionality to the MediaPointXP.

23/01/2007 Aculab to co-exhibit with MDLsolutions at IT Expo Conference
Aculab, a leading provider of enabling technology for the global communications market, is excited to announce that it will be co-exhibiting with "Connected with Aculab" partner, MDLsolutions, Inc.